ICE GLEAM: Chillingly Beautiful - Unveiling the Secrets of Ice Facials!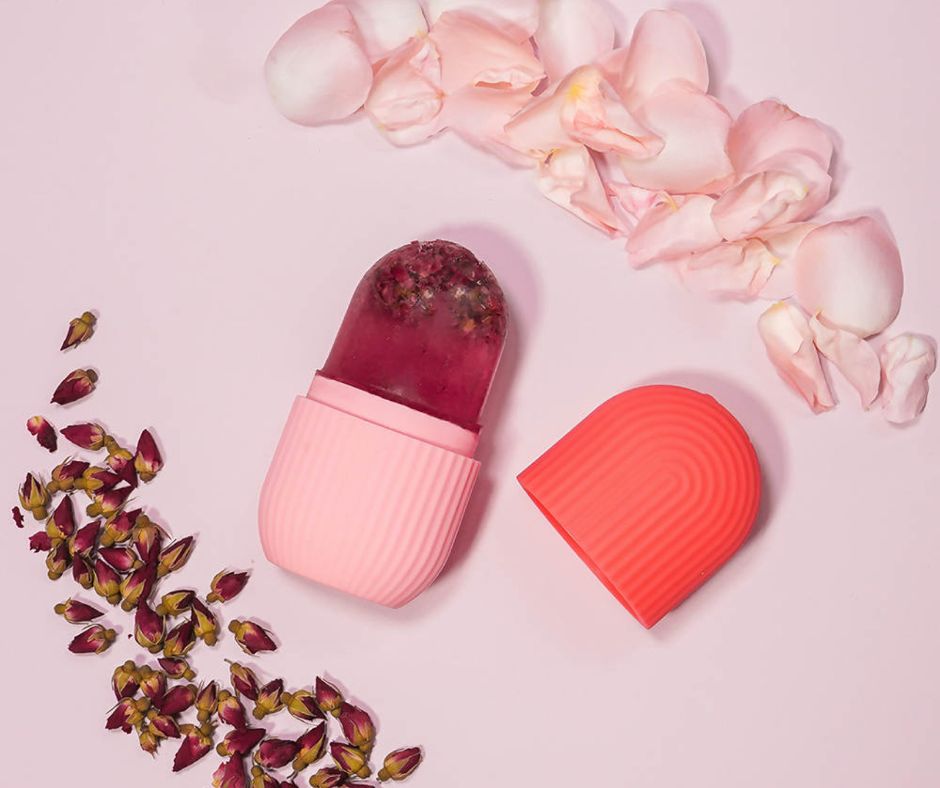 Hey there, winter beauties!
Get ready to chill out and embrace the frosty fabulousness with our latest blog all about Ice Gleam, the ultimate beauty ice massager. We're about to reveal the icy secrets that will leave your skin feeling refreshed, rejuvenated, and as radiant as freshly fallen snow.
If you're looking for a skincare revolution to make your winter skincare routine sparkle, you're in for a treat. We're about to embark on a magical journey through the world of Ice Gleam, where cool meets captivating to create a skincare experience unlike any other.
So, step into your beauty sanctuary, get ready to glide and depuff, and let Ice Gleam do its magic. It's time to elevate your skincare game with a touch of icy enchantment. Join us as we explore the wonders of this beauty tool that will help you embrace your inner ice queen.
Are you ready to let your winter glow shine bright? Let's dive into the world of Ice Gleam, where frosty meets fabulousness! 
Ice Gleam is a beauty ice massager, providing a refreshing and rejuvenating experience for your skin. Using the power of cold therapy, Ice Gleam helps to depuff, soothe, and revitalize your complexion, leaving you with a radiant and revitalized glow. Embrace the cool and transformative effects of Ice Gleam for a truly invigorating skincare treat.
Skin icing is a cryotherapy (also known as cold therapy) treatment in which the skin is exposed to extremely cold temperatures for several minutes. While this is relatively safe, people with sensitive skin should exercise caution.
Skin icing, often known as ice facials, have several skin benefits. First and foremost, it aids in depuffing and swelling reduction. Whether you suffer from under-eye bags, morning puffiness, or general facial swelling, Ice Gleam can help you look more refreshed by reducing the appearance of puffiness.
It can also help soothe and calm the skin. If you have redness or inflammation due to environmental factors, sensitivities, or skin conditions, the cooling sensation of Ice Gleam can provide relief and help reduce redness, leaving your complexion more even-toned and balanced.
Another benefit of ice facial is that it improves circulation. The cold temperature causes blood vessels to constrict, which can improve blood flow to the skin. Improved circulation brings vital oxygen and nutrients to the skin cells, which helps to revive and rejuvenate the complexion, resulting in a radiant glow.
The ice massaging action helps to improve muscle tone and skin firmness. It can help firm and lift sagging skin, especially when combined with other firming and lifting skincare products.
Doing ice facials before applying skincare products can help them absorb better. The ice massage technique with Ice Gleam helps to tighten pores and prime the skin, allowing serums, moisturizers, and other skincare treatments to penetrate more effectively.
Are you ready to let Ice Gleam work its magic on your skin? Get your hands on this amazing beauty ice massager and embark on an ice facial journey that will leave you feeling refreshed, revitalized, and truly radiant.